One of the best things about living in South Africa during the summer is the availability of public pools to cool off in during the summer months. And even if you have a private pool at home, a trip to a larger, fun, and family-friendly public pool can be one of the best ways to spend quality time together during the holiday season.
Public Swimming Pools Offer Your Family an Affordable and Exciting Time
Whether you have a brand new fibreglass swimming pool installed or a small paddling pool, taking the time to make a trip to a public space can bring a whole new level of enjoyment to your swimming experience. So make sure to take the time to plan some trips to public pools this summer as part of your family time in the sun!
Read below for our recommendations of the best Swimming Pools in South Africa for you and your family to check out the next time you want to go for a dip!
Make sure to Check the Condition of Your Own Swimming Pool Before Summer Begins!
And don't forget! Now is the prime time to check the quality of your pool and pool covers for the swimming season. Whether you have a brand new fibreglass swimming pool or an older option – check for damage and cracks and see if you need to invest in a high-quality pool cover before swimming season starts!
Head over to Designer Pool Covers Cape Town to discover more pool cover tips and options if you need a new replacement before the season begins.
Best Public Swimming Pools in Cape Town, Johannesburg, and Pretoria
Sea Point Pavillion Swimming in Cape Town
One of the most dazzling swimming pools to head to is Sea Point. This beautiful pool is a popular option for locals and tourists alike and has a spectacular location overlooking the Atlantic Ocean.
The local landmark dates back to the 50s and is full of fresh sea water meaning it can be open all year round! This is definitely one of the most picturesque options on our list and we're certain kids and adults alike will enjoy a day of spectacular swimming here.
There are four different swimming pools for visitors to enjoy, based on their swimming level. There's a huge Olympic-sized option for the professionals, a diving board pool, and two shallow pools for families and children to splash around in!
Sydenham Swimming Pool in Johannesburg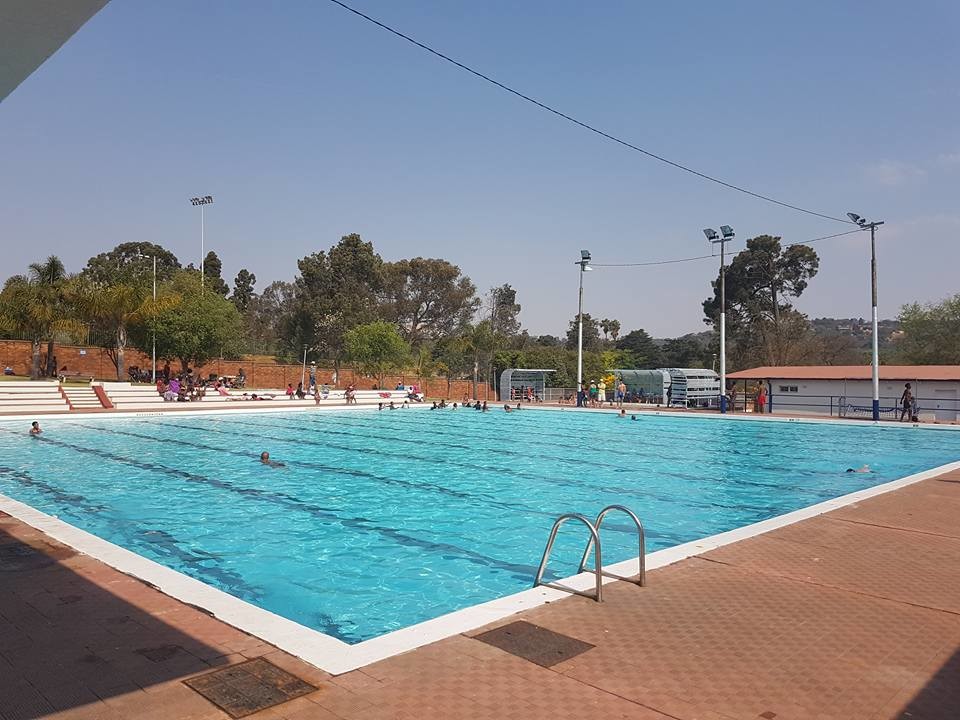 Another fun family pool to consider is our next choice -the Sydenham pool. This pool has been a child-friendly local favorite for years. This charming public pool features two pools, one for adults with a diving board and another shallow splash pool for younger swimmers!
The pool complex has a relaxed atmosphere and features changing rooms and lifeguards. You can even organize a children's pool party here the next time one of your little ones has a birthday!
Long Street Turkish Baths in Cape Town
Another great swimming pool to consider is the iconic Turkish Baths and Pool on Long Street, Garden in Cape Town. The magnificently retro location dates back to the early 1900s but the swimming pool facilities are bang up to date! You can take a leisurely few laps to escape the heat of the city, or else have a fun day by the pool with the kids.
The pool location also offers a sauna and steam room facility if you want to grab some quality time resting and relaxing before making your way back into the busy city center.
De Jong Diving Centre and Swimming Pool in Pretoria
For a public pool which is more geared towards adults and serious swimmers, why not head to our next pick – the De Jong Diving Centre? This is the ideal place to learn or improve your diving from boards that measure 3, 5, and 10 meters. And lifeguards and diving lessons are available if you are a little worried about your current technique!
In between diving sessions you can relax on the picturesque lawns and enjoy the spectacular diving displays of other patrons.
The swimming pool also offers underwater diving experiences if you want to learn the basics before heading to corals and other locations. And you can help to cut costs by buying a season ticket for the pool if you live close by.
Newlands Pool in Cape Town
Located in the southern suburbs of Cape Town this relaxed and picturesque pool sits beneath a truly stunning mountain landscape that will dazzle and uplift you while you swim. The pool is Olympic sized making it one of the best options if you want to practice your laps. And it also provides a great option if you simply want to escape the heat in a gorgeous location for a few hours!
Ellis Park Swimming Pool in Johannesburg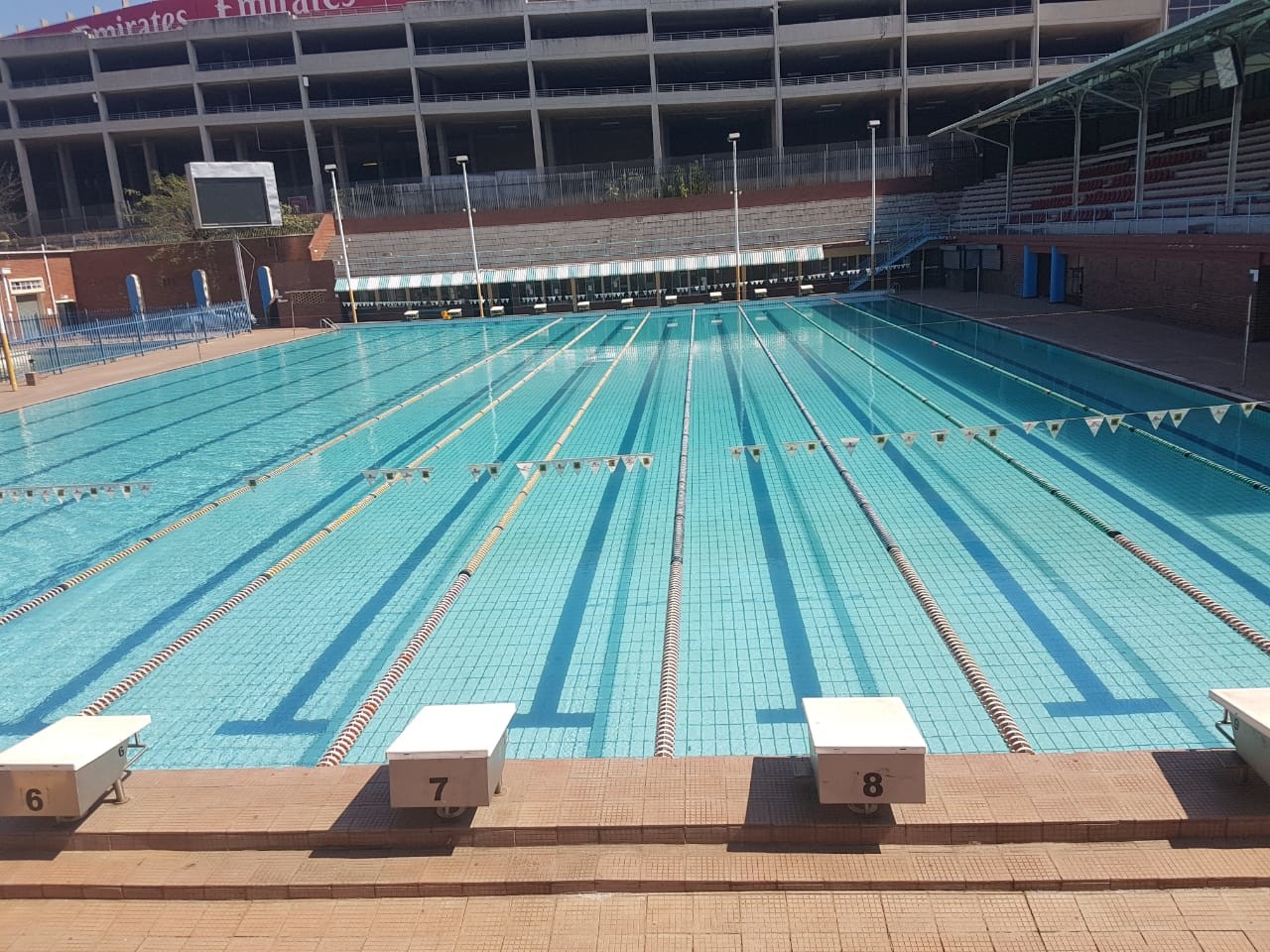 Another pick for our favorite public pools to visit this summer is this family-friendly option which also offers high-standard training conditions which have produced Gold medalists! This pick of our favorite public pools is Olympic-sized and heated during winter, so you can make a habit of visiting it all year round if you are close by!
Head to the pool's lap sessions during the week to work on your swimming and then head back on the weekend so your children can make the most of the safe shallow end.
Moletsane Public Swimming Pool in Soweto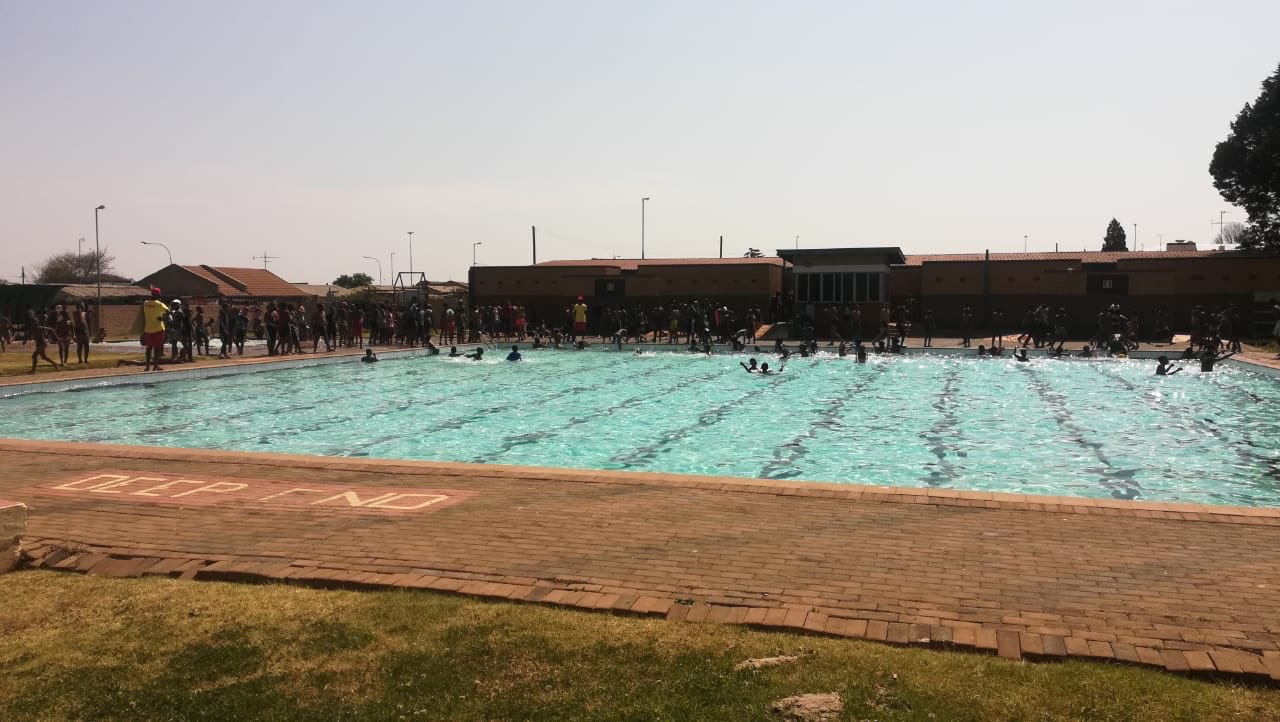 One of the best pools for family-friendly swims, this is a great place for local families to head to on a day out. With pools for older children and a paddling pool, there will be options for all ages to enjoy.
You can also sign your children up for swimming lessons and relax knowing that there are trained lifeguards on hand while they play.
And with Braai facilities on offer – you can make sure you enjoy some great food with your family dip!
Linden Pool in Johannesburg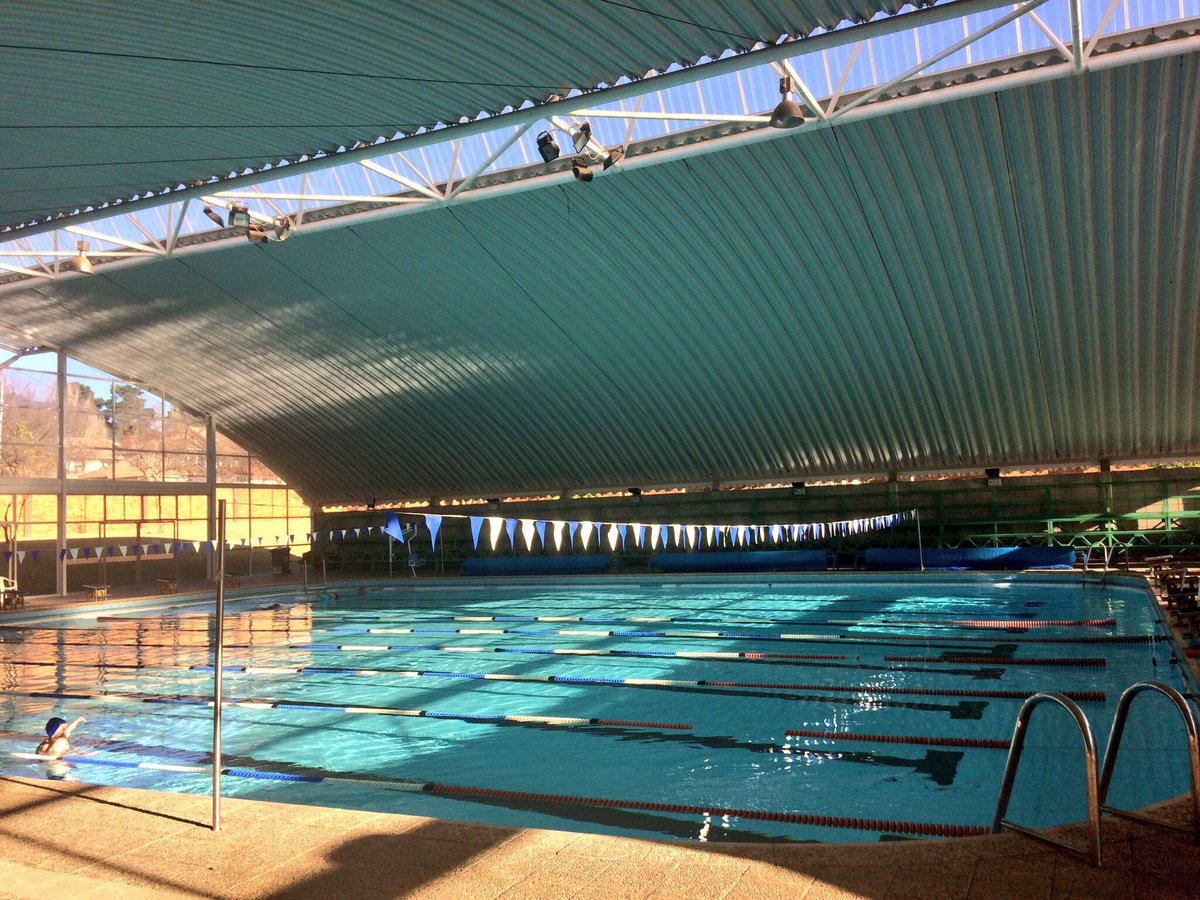 Another of our picks for the best family swim options is the heated indoor pool which you and the kids can head to all year round!
There are plenty of inflatable pool toys to keep your kids entertained and half the pool is dedicated to activities such as swimming lessons, water aerobics, and professional coaching.
A great community pool for local families to enjoy while under the watchful eyes of professional lifeguards.
Summary: Swimming Pools – The Best Places to Head for a Dip This Summer in South Africa
Make sure to take advantage of the wealth of public pools open in South Africa this summer. As you can see from our list above there are a wealth of options that will make a great location for a family fun day.
Don't Forget to Spend Some Quality Time For Yourself This Summer As Well!
Or if you want a break from the kids or work, you can spend some quality time swimming some leisurely laps in the Olympic-sized pools on offer. (You may even be able to top off your quality time with a relaxing sauna before heading back to work!)
So while planning the family trips you are going to make this summer, make sure to take another look through our picks for the best public pools in South Africa. Whether you are taking a trip or looking for a local option, you may find the perfect choice for you!
Don't Forget to Protect Your Home Swimming Pool While Out and About This Year!
As summer approaches and you get caught up in planning your family trips this year. Don't forget to keep track of the basics of keeping your pool clean and safe while you are away! Assess how damaging the last season has been to your swimming pool cover and whether you need to invest in a new cover for your pools this year.
What Are the Essential Tips for Finding the Best Swimming Pools in South Africa?
When searching for the best swimming pools in South Africa, it's crucial to keep in mind a few essential pool owner tips south africa. Look for pools with proper maintenance and hygiene practices, check for safety measures and knowledgeable staff. Additionally, consider pools with modern facilities, beautiful landscapes, and convenient locations to make the most of your swimming experience.
Browse the Pool Cover Selection ar Designer Pool Covers Cape Town for Your New Swimming Pool Cover
At Designer Pool Covers Cape Town, we have a wide range of different covers to fit all needs. Whether you have a fibreglass swimming pool, a large or unusual shape other providers have struggled with, or several pools which need new safety blankets we have a range of high-quality options to choose from!
Contact us now to make sure that your pools are safe and protected throughout the whole summer season and well into the next few years.